Mumbai based digital agency's stress buster strategy at work.
We've all heard the phrase, "All work and no play, makes Jack a dull boy". Keeping this in mind, Mumbai based ad agency; FruitBowl Digital, decided to beat the blues in an advert way.
Located near the company office is the Chakala Weighing bridge, where loaded trucks and tempos are a common sight. Trying to make fruitful this opportunity, all the employees scampered towards the computerised weigh bridge near the office.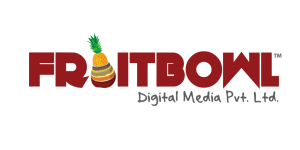 The weigh operator at the office, willingly agreed to the creative request and he too seemed eager to weigh the strength of the employees on the Weighbridge.
The total weight measured was 2620 kgs which involved 50 creatively heavy minds who were present on that festive day.
One of the Wordsmiths, Mansi Kurdikar said, "A stress buster is the best cure for writer's block and the cool activities that FruitBowl Digital brings to our idea of office culture works like a charm!"
FruitBowl Digital is a creative digital marketing agency comprising of the freshest minds brought together. How fresh is it? You could say that it's fresher than the Farmer's harvest. The collective of young, energetic, prolific minds churn out creative and effective solutions for brand challenges and much more.
"Creative advertising is like a bicycle, where one pedal is the work effort, while the other is the effort towards personal growth and maintenance. You need to push both pedals for a smooth ride!", said Dedeepya Reddy, Co-founder at Fruitbowl Digital. She added "In order to achieve award winning campaigns time and again, it is important to make sure that the little creativity machines in our heads are tuned regularly".
So while we agree that there must be a balance between a team's work and fun, it looks like Fruitbowl Digital as an agency has definitely done their math to keep the stress problem out of sight. We can thus definitely say that "With Fruitbowl a day, keeps the work stress away!"