India Budget 2018
The real estate sector has been at the forefront of the Indian Governments agenda given its potential to propel economic growth significantly. It is imperative that this sector gets the due weight in the upcoming budget for policies and incentives that enhance the development of the sector. I would look upon the forthcoming budget to take things to the next level – so that several initiatives which have become "Walk the Talk", get expedited and become a reality faster – and ensure that India's home seeker get their ' dream home.'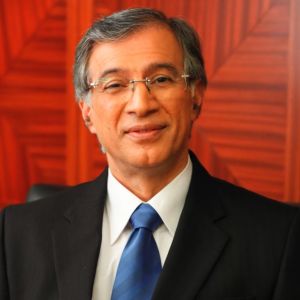 While the list of expectations is long, key expectations are listed below:
Industry status to the full Real Estate sector will help in creating surplus housing demand along with financing at the lower rate for long-term projects.
Rationalisation of GST by capping at 6% with input tax credit for the entire segment in real estate to help revive and boost demand.
Exempt Capital Gain tax if the sale proceeds are invested in housing activities to create one or more housing stock
The entire interest amount on home loan for the property should be allowed as a deduction, instead of capping at Rs 2 lacs currently.
Removal of Taxing Notional Rent Income – Taxing notional rent income after one year from the end of financial year in which completion certificate is obtained will lead to serving financial implications.
Rental Housing – Standard Deduction currently allowed is 30 percent of the Net Annual Value of the house property. Industry appeals to increase the deduction from 30 percent to 50 percent to boost the demand.
Union Government has to make housing, infrastructure, and construction as a focal point then the multiplier effect on the economy will be extremely positive in tandem with other potential growth triggers like Single window clearance, ease of doing business, perennial job creation, execution of reform policies is a mandate for economic growth traction.
Dr. Niranjan Hiranandani is the National President of NAREDCO & CMD of Hiranandani Communities.