Anil Sachidanand, Managing Director and CEO of Aspire Home Finance Corporation Limited (AHFCL) believes that demonetisation will be beneficial for both the consumers and the industry in the long term. He shares his views on demonetisation, RERA, property cost and the effect of Trumps presidencey on the Indian Real Estate sector with Team NewsBarons.
NB: What will be long term effect of Demonetisation on Real Estate?
AS: The real estate sector will definitely be affected by the demonetization exercise, as it has traditionally seen a very high involvement of black money and cash transactions.
However, short-term pain is inevitable when we look for any eventual long-term cure for the disease. There has for long been a strident demand to bring transparency in the sector.
The demonetization exercise was a very necessary step which was bound to bring with it a tremendous shake-up wherever black money has played a major role. Over the long term, the Indian real estate sector will emerge stronger, healthier and capable of long periods of sustained growth. "The move (demonetization) has the potential to raise government revenue and encourage bank lending.
Housing finance is a long term requirement, and the demonetisation exercise will have a long term impact as it will benefit both consumers and the industry. Most of the housing finance players have put in place systems for e-payments and e-receipts. Demonetisation will further improve the use of e-transactions and reduce cash dealings. It will result in greater transparency in property contracts, which will also bring in greater professionalism in the industry. As a result, the latent demand, particularly in the affordable segment is expected to revive, thereby increasing sales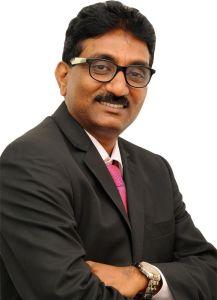 NB: Do you expect a correction on the land prices/Home cost due to demonetisation?
AS: Yes. The government's surprise move to clamp down on black money hoarders through the ban on Rs 500 and Rs 1,000 currency notes is expected to have a cooling effect on certain pockets of the residential market in the country.
The recent ban on high value currency notes is expected to deal a body blow to the practice of involving cash in real estate transactions. Another likely side effect of the move is a down ward pressure on the interest rate structure. This would come as a relief to people who cannot afford the high EMIs on housing loans. In addition to these factors, many developers are also aggressively turning towards the affordable housing segment. This effectively opens up another avenue for those who find themselves priced out of the housing market
Industry experts believe that the housing market will experience a lull in the coming months, as these developments take their toll. Homebuyers can expect property prices to come down in certain pockets, which would provide an opportunity for them to make their move
NB: Real Estate sales have been impacted due to demonetisation, how long before the sales revive and what would attribute to its revival?
AS: Yes, it's impacted in current sales market, and is expected to continue in short term. The primary sales segment is largely influenced by home finance players, and deals tend to be facilitated in a transparent manner. This segment will therefore see at best a limited impact in the larger cities, though some tier 2 and tier 3 cities where cash components have been a factor even in primary sales are likely to see a business crunch.
NB: Do you expect a further reduction on the interest rates for home loans?
AS: Yes – Surge in deposits is likely to result in reduction of MCLR, the benchmark lending rates of banks as MCLR is related to CASA. Further, the possibility of reduction in repo rates is expected to further bring down the interest rates. The current interest rates on home loans hover between 9-10.5% for most of the banks and financial institutions. This expected to further come down and we may well see the home loans being offered at sub 9%.
NB: What would be the impact of demonetisation on LAP (Loan against Property).
AS: The growth rate of the loan-against-property business is likely to shrink to 15-20% this financial year. However, over the past year, the LAP business has been going through a rough patch because of the slow growth in property prices.
Smaller businesses that are heavily dependent on cash have suffered and adding to this the expected impact on property prices due to demonetization removing the cash component in realty deals, and analysts are expecting some part of NBFCs' loan books to get impacted. While the situation on demonetization is still evolving, the loan-against-property business is expected to see increased delinquencies
NB: What will be impact of RERA on the RE sector?
AS: Real estate Regulation Act 2016, RERA, there will be transparency in real estate transactions, reducing the number of litigations in the sector. RERA has been passed to protect the interests of aspiring house buyers. The bill further looks at enhancing the credibility of construction industry by promoting transparency, accountability and efficiency in the execution of projects. As the bill further makes strides towards becoming a law.
The new act will improve the hold of governance on the sector which will push more foreign domestic investments into the sector in the short term.
Only players who conduct their business with integrity will survive. This bodes well for end-users, who will be aware of their rights, have the assurance of not being cheated and will no longer need to contend with constantly rising prices. They will be able to buy properties of their choice at affordable prices, in projects which will assuredly be delivered on time.
From the developer side, if they comply by the provisions of RERA after they get used to its provisions and complexity of its rules, it could push prices upwards in the short-term.
NB: Do you believe that Donald Trump's presidency will have an impact on the RE investments in India?
AS: It is a bit early to make any accurate predictions on the full impact of Trump's victory in the US presidential election on Indian real estate.
For real estate investors, currency gains might be sufficient enough to prompt global investors to execute exit strategies on cross-border investments. In fact, large institutional investors would be well-advised to implement investment strategies now, before the market picks up again. Asia Pacific, and to some extent India, could stand to gain if investments pick up.
On the larger front of Trump's victory, the overall sentiment implied by statements that he has made so far with regards to India can have some positive political implications. That said, there are definitely concerns in terms of how Trump's win can affect outsourcing to countries like India