India Budget 2018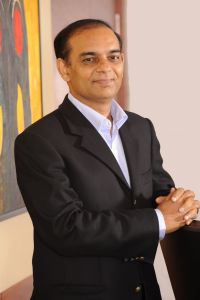 Union Budget 2018-19 has a lot of significance, given that it was the first budget post the implementation of GST last year. Also Expectations and excitement were running high to the run-up to the Budget due to the subdued economic growth, challenging fiscal condition, upcoming eight state elections this year and general election next year.
We believe that the Finance Minister has managed to create a reasonable balance by meeting populist demands as well as supporting economic growth by focusing on fiscal discipline and reforms. As expected, the budget focused on farmers, agriculture, rural development and infrastructure while making all attempts to follow a fiscal prudence path.
Compliments to the Honourable Finance Minister and his team, the long term capital gain tax is introduced as anticipated and the execution is indeed well thought out, constructive and nuanced. It has achieved the purpose of creating level playing field across investment asset classes, it will garner tax revenue for the Government, curb malpractices and at the same time it seems non-disruptive. I say non-disruptive because all gains until January 31, 2018 are protected. And in future, if there is tax to be paid from the gains that's only fair. Having a 10% tax on long term gains to my mind will also ensure that investors reduce churn especially in mutual fund products. To avoid leakage of 10% tax and the resultant loss to compounding of gains, it is now necessary redemption and repurchase on yearly basis in the name of "booking gains" and "re-evaluating investment options.
 Motilal Oswal is the Chairman & Managing Director of Motilal Oswal Financial Services Ltd.