Vebbler is the first and the only photo collaboration platform that has been developed in India. With over 400,000 users across 118 countries, Vebbler has seen exponential growth since its launch. Sahil Bhagat, Founder & CEO of Vebbler, talks about the journey of Vebbler, product innovations and India as ideal market for online products with Team NewsBarons.
NB: What was the thought behind launching Vebbler?
Sahil: Vebbler is a photo-sharing app for groups designed to make sharing of photos easy between groups at night outs, vacations, and celebrations. While people frequently take photos together using different phones and cameras, the process of bringing together those photos is extremely cumbersome, and Vebbler promises to make that happen in one single-tap.
By design, Vebbler is private, which means that photos are shared into groups called clubs, and can only be seen by their respective club members. Unlike other social media platforms that broadcast your content, on Vebbler you can contextually share with relevant groups of people. Vebbler was founded in June 2013 on the web and positioned itself as a personal network that makes it easy for people to share content contextually with groups of people, as compared to broadcasting it. We called these groups 'Clubs'. The platform grew to over a 100,000 users across 108 countries in a span of a few months, which is when we decided to shift our focus to mobile. Around this time, we were based out of Mumbai.
Around that period, we were seeing several shifts in the social media space. Networks were becoming more visual than textual. We hence trimmed the product and removed status updates and sharing of links on the platform. We also saw that there was a huge gap in the group photo-sharing space, which 'clubs' could very easily and effectively address since it was all about contextual groups. We thus decided to focus more on photo and video. We also implemented a camera-first strategy that made it easier for people to sync photos into a club, directly from the camera itself. It was around this period that we raised a round of funding as well and shifted our base to Bangalore.
At its core, Vebbler is still about private sharing with groups. But the biggest shift has been our focus from the web to mobile and from textual sharing to visual sharing. Vebbler's ultimate goal is to become the default camera app on smartphones.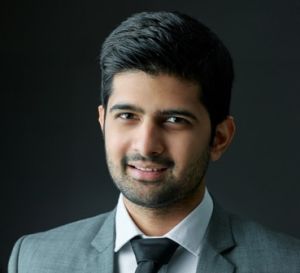 NB: What is your USP and how do you differentiate yourself from other photo-sharing apps?
Sahil: What is the biggest problem in sharing photos with friends? It's the never-ending, mechanical process of giving and getting photos captured on each other's phones. Vebbler is the first and only camera app that's social by design. The popularity of using email to send photos has significantly dropped, perhaps resulting from an expanded variety of other channels for sharing photos with friends and family.
While Facebook continues to lead other sharing platforms for photos, with Whatsapp and cloud folders such as Dropbox and Drive and viable alternatives, the problem of collaborating photos from different contributors in real-time continues to be a dreaded problem. With the smartphone being the most frequently used device to capture photos, the process of photo collaboration hasn't been effectively addressed yet.
Vebbler is thus designed to solve just that. It uses a camera-first approach to take photos just the way you do, except that instead of saving them into your gallery, you get the ability to instantly sync all your photos with those taken by your friends on the same occasion – in real-time. This ensures that giving and getting photos will never be a problem.
With Vebbler, you no longer have to worry about:
• The need to take the same photo using different people's cameras.
• Limited storage of photos, including the SD storage and 5GB iCloud storage.
• Manually sending images via instant messaging apps like Whatsapp.
• Auto-disappearing photos where you have to manage to take screenshots within time.
• Copying or transferring photos via pen drives, memory cards, hard drives and even Dropbox or Google Drive.
• Manually backing up photos.
NB: What are the other salient features of your app?
Sahil: We have various interesting features on our app:
Clubs: Clubs are spontaneous groups created to share any moment, be it your friends, family or co-workers, and for any occasion.
Moments: Moments are photos. You can easily filter it, add a caption, tag the relevant people and share it.
Artistic Filters: Transform photos into stunning works of art through filters made using artificial intelligence, deep learning algorithms and neural networks.
Photo Effects: Enhance your photos by applying a variety of filters and effects including monochrome, retro, vintage, sepia and auto-enhance.
Instant Groups: Create spontaneous groups with friends, family and co-workers for any event – wedding, night out, road trip and privately share all your moments with relevant people in real-time.
Visual Reactions: React to every photo visually as compared to text by using selfies, emojis, captions and quirky GIFs. It's better than emoticons, and since it's private it could actually be fun.
Club Codes: Share a unique code of your group on email, messaging apps and social media to add multiple people to your club.
Another interesting new feature called 'Promoted Profiles' where Vebbler is reaching out to the top influencers from India and featuring them through a promoted profile on Vebbler. This will help influencers/celebrity gather thousands of new fans and connect with them. It's free and a first of any initiative taken by a social media company from India to bring together all influencers on one common platform.
Vebbler has also launched 'Public clubs' which allows you to share live photos with people around common events, topics and interests. It is perfect for sharing photos at music concerts, sporting events, award shows and other events.
NB: What is your geographical reach and user base?
Sahil: We've scaled to over 400,000 users across 118 countries in just a few months. Top countries include India, USA, Iran and Argentina, and top cities include Ashburn, New Delhi, and Bangalore.
NB: What is your revenue model?
Sahil: On the monetization front, we think you have to get to a very comfortable critical mass on the product before we start to investing time in thinking what the business model could look like. Our goal is to look at that in 2018 or 2019. While the key focus currently is user acquisition and growth, our roadmap for monetization includes enabling, at some point, brands to create clubs and providing new opportunities for them reach out to their customers. On the B2B side,
Vebbler also aims to launch 'public groups' to help users track live events by partnering with event organizers. We knew from day one that it is going to be a ten-year game. Our guess is that we will try and start thinking about making money in 2019 and we may not end up making a meaningful amount of revenues until 2020.
NB: Vebbler has raised a significant amount of funding. How do you plan to utilize it?
Sahil: The funding will be used to manage operations, optimization of product and expanding the team. We are trying to build a product that provides an enhanced visual experience. The funding will also go into utilizing the money for growth and scale, including but not limited to "strategic partnerships" for public clubs, influencer outreach, PR, social media and campus programs along with various marketing activities.
NB: How do you wish to capitalize on the exponentially growing smartphone users in the country?
Sahil: Smartphone Penetration: India is the ideal market for such products, considering India is a young country – 50 percent of the population is younger than 24 years and usage of the smartphone is responsible for a big chunk of the growth of photo sharing product in the Indian Market. In rural India, 75 per cent of the users falls in the 18-30 years' age bracket, while 11 percent are younger than 18. In Urban India, 32 percent of monthly active users are college-going students and that's the age group our product caters to.
Social Media: Active mobile social media penetration in India has been 9% by January 2016. In India, we have 402 million Internet users out of which 94% of users access the Internet through their mobile phones in Urban India and is has reached 112 million in rural India in June 2016.
Photo Sharing: Around 2,600 events take place in India in a year on an average and over 51% event attendees engage with the clicking and sharing of photos.
Our goal is to move fast and innovate. We're releasing at least one update to the app every month making Vebbler faster and cheaper to use, and also at the same time building features to solve the numerous problems the youth face when sharing photos in real-time with their friends and loved ones.