Shishir Baijal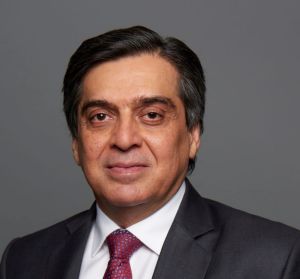 – Chairman & Managing Director, Knight Frank India.
Considering the benign inflation numbers we expected the Reserve Bank of India (RBI) to adopt a growth-inducing dovish monetary policy unlike its hawkish stance witnessed in the previous review. With the initial concerns from geopolitical uncertainties such as the US polls, BREXIT and other crucial elections in Europe, fading away, the central bank's Monetary Policy Committee's long term view should be to accelerate growth. A growing economy would signal healthy consumption across all genres of the Indian real estate. With tamed inflation, uptick in industry sentiments and a good monsoon forecast the need of the hour is to embrace a monetary policy that propels growth.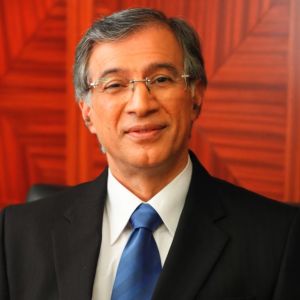 Dr Niranjan Hiranandani – Founder & CMD, Hiranandani Group.
RBI reduces asset provisions, lowers risk weights, effectively makes home loans cheaper
The six-member Monetary Policy Committee (MPC) headed by Reserve Bank (RBI)  Governor Urjit Patel which met on June 6 and 7 for the Second Bi-monthly Monetary Policy Statement for 2017-18,reduced the standard assets provisions on individual housing loans to 0.25 per cent and also lowered the risk weights on such lending. The RBI move, which reduces provisions and risk weights will make home loans cheaper.
During the previous monetary review in April, the RBI had maintained status quo as regards rates. Despite that, banks have recently reduced interest rates on home loans. In line with these reductions, the move on part of the RBI, reducing asset provisions and lowering risk weights – as Governor Urjit Patel mentioned – is a part of the RBI and the Indian Government's attempts of 'targeted interventions' which should help boost growth numbers. It is a positive move.
The standard asset provisions, or the amount of money to be set aside for every loan made, has been lowered to 0.25 per cent from the earlier 0.40 per cent, which will help reduce the interest rates on home loans. "The RBI also eased the risk weights for certain categories of loans, which will help banks on the capital adequacy front, and enable them to give more home loans," he added.
From the perspective of the real estate industry, Dr Niranjan Hiranandani said any rate cut by the RBI would obviously, have boosted sentiment and had a positive effect on sales of residential real estate. That being said, the RBI maintained a 'status quo' during the monetary policy review, but it has relaxed the loan to value ratio, standard asset provisioning and risk weight for individual housing loans.
Those looking to buy a home for end-use should make the most of the RBI move and opt for a home loan. With banks and HFIs reducing home loan interest rates, and the RBI in turn reducing provisions, risk weights – effectively, making home loans even more affordable, it would be the right time.