NB: What will be long term effect of Demonetisation on Real Estate, residential and commercial properties? Do you expect a correction on the land prices/home cost due to demonetisation?
AP: Already secondary sales of residential apartments have been affected by demonetisation. Land prices will plummet in the next few years, especially in tier-II, III cities, as also the fringe areas of metros. This should bring residential apartment prices closer to the affordability of many residents across India. Over the long term, this move will serve to render the Indian real estate sector a lot more transparent and attractive for buyers and investors.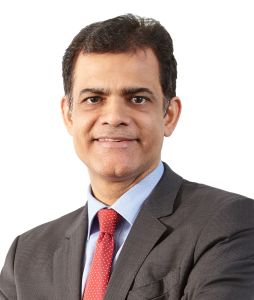 NB: Real Estate sales have been impacted further due to demonetisation, how long before the sales revive and what would attribute to its revival?
AP: The slowdown induced by the demonetization move has nothing to do with the huge pent-up demand for housing in India. This is still very much intact and in fact growing exponentially. The residential sector was in fact in revival mode shortly before this move, and has now faced a new setback – which is, however, temporary. Prices in the resale segment will correct, fly-by-night developers will be driven out and large players who have already made transparent transactions a standard will emerge stronger. Within the next 12-18 months, we will see a much more sustainable and robust real estate market emerging in India.
NB: Do you expect a further reduction on the interest rates for home loans?
AP: A reduction in interest rates is certainly the need of the hour, and the government has in fact announced that it is debating the possibility of an attractive interest rate regime for first-time home buyers.
NB: What will be impact of RERA on the RE sector?
AP: The riskiness previously associated with Indian real estate is rapidly reducing with the Real Estate Regulatory Act (RERA) and Benami Transactions bill in place, the Goods and Services Tax (GST) set to be implemented and the recent demonetization move driving unaccounted-for wealth out of the sector. Through the implementation of the RERA and its recent demonetization effort, the Government has made rapid forward strides in removing major inconsistencies in the system. While the real estate business has currently taken a step back because of the demonetization move, it now stands on a very strong foundation for long-term growth.
NB: Do you believe that Donald Trump's presidency will have an impact on the RE investments in India?
AP: It is a bit early to make any accurate predictions on the full impact of Trump's victory in the US presidential election on Indian real estate. I agree with Megan Walters, Head of JLL's Asia Pacific Research, when she says that we may see some volatility in currencies within the APAC region as the news is digested and risks are assessed. At present, the US dollar is down and we can expect the Indian rupee to see some volatility too.
For real estate investors, currency gains might be sufficient enough to prompt global investors to execute exit strategies on cross-border investments. In fact, large institutional investors would be well-advised to implement investment strategies now, before the market picks up again. Asia Pacific, and to some extent India, could stand to gain if investments pick up.
On the larger front of Trump's victory, the overall sentiment implied by statements that he has made so far with regards to India can have some positive political implications. That said, there are definitely concerns in terms of how Trump's win can affect outsourcing to countries like India. The country's real estate sector does depend a lot on the commercial real estate demand generated by this sector. Likewise, the entire IT/ITeS sector has had a direct correlation to residential demand in the country.
What can be said with any degree of certainty is that there are some very interesting times ahead.