Green shoots new launch revival; 100% month-on-month rise in absorption levels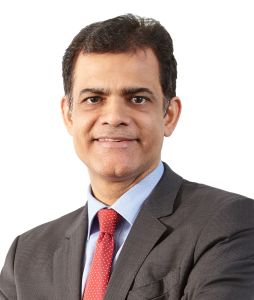 2017 has been an action-packed year, not just for the real estate sector but for the entire nation. While the structural changes and policy reforms (demonetization, RERA and GST) shook up the economy, it imbibed financial discipline, accountability and transparency across various sectors. As per the statistics released by Economic Survey, the Indian economy is expected to grow at 7-7.5% in 2018-19, eclipsing China to become the fastest growing economy.
In 2017, the performance of Indian residential real estate was lacklustre due to the sector's transition from an unorganized to an organized one, amidst changing regulatory environment. The big-picture reforms are making the market buyer-friendly and further attracting global investors to consider India as one of the preferred destinations for real estate investments.
With two months into 2018, ANAROCK Property Consultant's research report presents some of the trends reflecting the state of residential real estate market across the country's top seven major metropolitan cities.
The last month of 2017 added around 6,600 new units across the top 7 cities of India while in January 2018, only 5,500 units were launched – amounting to a 17% decline in launches. New launches in many cities, including the National Capital Region (NCR) and Hyderabad, were more sluggish in January 2018 than in December 2017. Only Bengaluru and Mumbai Metropolitan Region (MMR) witnessed a marginal rise in new launch supply. The restricted new supply addition was primarily due to developers' focus on project execution and clearing existing unsold inventory.
Also, under the stringent RERA norms, new projects can be launched only after securing necessary approvals. As a result, the previous craze for pre-launches and soft launches finally faded into history.
Although new launches declined in the first month of 2018 when compared to the previous month, absorption was on the rise. The absorption of homes across the top 7 Indian cities doubled from 250 units in December 2017 to 500 units in January 2018.
In January 2018, NCR recorded a whopping 28% increase in the sale of units launched in the same month. Similarly, MMR and Hyderabad also showed positive signs with a hike of 11% and 10% respectively. Pune and Chennai saw a marginal rise of 4% and 3% respectively in the sale of units launched in the same month.
India's economic fundamentals are gaining strength as the momentum of the incumbent Government's statutory reforms continues. The nation's residential real estate industry is also aligning itself with prospects of strong long-term growth. The sector is expected to stabilize with lower interest rates, rising absorption levels and decreasing unsold stock. To achieve this, developers across the metropolises are restricting the new launches and trying to offer the most competitive rates to offload their existing inventory.
All in all, 2018 is a good year for end-users to make their move. Investors will have to wait a while longer before they have reason to become bullish on the Indian residential sector again. The ratio of end-users vs. investors in the Indian residential sector is currently interesting and telling 70:30.
[The author is Chairman – ANAROCK Property Consultants]