RBI Monetary Policy 2018 Highlights:
Anuj Puri- Chairman, ANAROCK Property Consultants
The 25 bps increase in the repo rate announced in today's third bi-monthly monetary policy was in line with our expectations. Amidst rising inflation, depreciating rupee and other global macroeconomic risks, this increase is fairly justified.
While this may lead to a hike in home loan rates as well, the overall real estate sector now rests on a strong footing and buying decisions may not be altered by these marginal changes.
As per ANAROCK research, nearly 60,800 units were sold in Q2 2018 across the top 7 cities of India, which is a 24% rise over the previous quarter. Amidst a 50% quarterly rise in new launches in Q2 2018 too, unsold inventory reduced by 2% from 7.11 lakh units in Q1 2018 to 7.0 lakh units in Q2 2018.
These numbers clearly indicate that the markets are now recovering from the shocks of structural changes and policy reforms. In fact, genuine home buyers have welcomed these actions which have imbibed the much needed financial discipline, accountability and transparency in the sector.
With lucrative deals on the table, serious end-user demand is back on the market and marginal hikes in home loan rates are unlikely to deter buyers who have been sitting on the fence for some time now, waiting for the right time to seal the deal.
Ramesh Nair- CEO & Country Head, JLL India
The RBI has decided to hike prime lending rates by 25 basis points signalling an intentional move to keep CPI rates in control. This is the second hike in 2 months mostly on account of June CPI touching 5% which is higher than government expectation. This rate change was expected in light of increasing global oil prices, elevated inflation and the strengthening of the USD since the previous revision in June. The rate hike is aimed to add more stability to the current situation. Further, RBI will not want to make any changes to lending rates in the second half of the financial year, as India moves towards its festive season when majority of the buying activities take place. The RBI is mandated to maintain Inflation index around 4% or lower. There is also the pressure of maintaining the Minimum Support Price for agricultural products that has been pushing the government to create funds for payments.
This may be a mental setback for the end users as despite a healthy GDP, lending rates for homes and other desirable goods will move northwards. It may also affect the entry level housing market as very low ticket size purchase decision may pushed further. However, overall sales velocity is expected to remain stable for the rest of the year. Two major aspects that have been favourable for buyers are, the transparency brought in by RERA and other legislative reforms introduced in the last few years and stable capital values with a strengthening trend indicating that most major markets have bottomed out.
Shishir Baijal- Chairman & Managing Director, Knight Frank India
The 25 bps increase in the policy rate was on expected lines given the current inflationary trend. However, looking at the challenging residential market scenario, we were hoping that the RBI would have paused the rate hike thereby providing a fillip to the buyer sentiment.
Vinod K Sharma- Head Private Client Group & Capital Market Strategy, HDFC Securities
By hiking rates by another 0.25 percentage points the Central is now fully ahead of the curve. This would now obviate the chances of another hike on October 3rd. Interestingly the yield on the 10 year bond slipped to 7.74% at the time of writing. It takes away the sword of another hike now.
Dr. Niranjan Hiranandani- Founder & CMD, Hiranandani Communities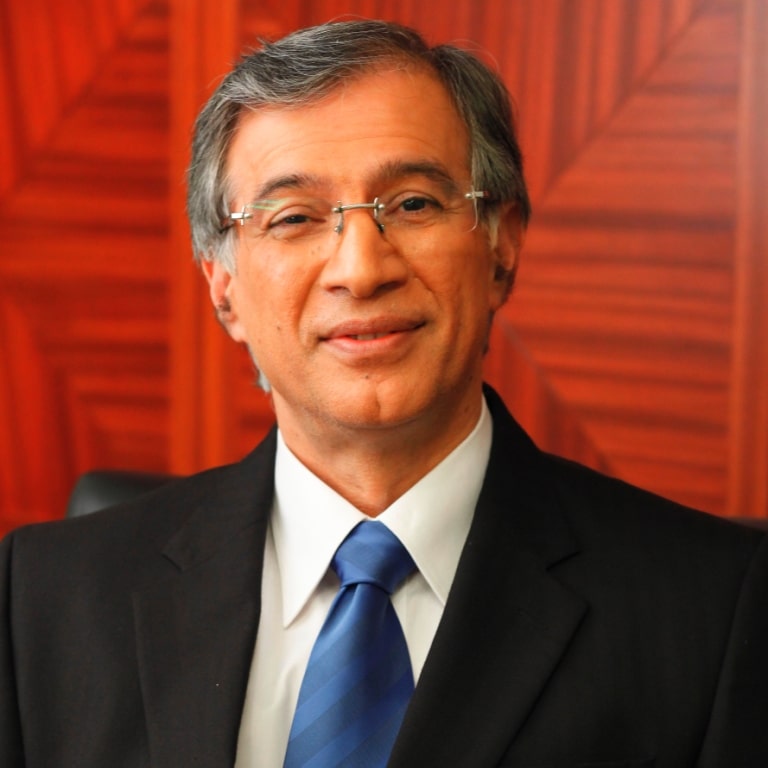 'Neutral Stance on policy, but hiked rates: RBI seems to be playing both sides of the equation': Dr. Niranjan Hiranandani
A monetary policy that encourages economic growth, or one that controls inflation, this has been an eternal debate. The Reserve Bank of India (RBI), during its bi-monthly policy meeting this Wednesday, seemed to be playing both sides of the equation – it confirmed its 'neutral' stance on monetary policy, then announced hikes in repo and reverse repo rates by 0.25 bps each (the repo rate was hiked to 6.5 per cent, reverse repo rate to 6.25 per cent).
The jury is out on whether the RBI's stance just sends out mixed signals – does the 'neutral stance on policy' mean it can be status quo at the next bi-monthly review? Or, whether it reflects the RBI's concern over recent moves, such as the impact of hiked Minimum Support Price (MSP) for Kharif crops announced by the Indian Government recently as also global crude oil prices coming down from historic highs but still remaining higher than average. Given that the RBI is looking at CPI inflation as moving from 4.6 per cent in Q2 to 4.8 per cent in H2 FY2019, going up to 5 per cent in Q1 2020, this suggests that coming policy reviews may see further hikes in rates.
The RBI's Monetary Policy Committee (MPC), which had raised the cost of financing in June, followed suit this Wednesday, the second time in two months that the crucial rate was hiked. This reaffirms the RBI's commitment toward controlling inflation as also reducing risks to macroeconomic stability amidst several global uncertainties. From a real estate perspective, this hike will negatively impact buyer sentiment with the logical result on quantum of sales.
The other idea of the argument is that RBI's current stance is as yet 'neutral'. Crude oil prices, which had surged to $80 per barrel, are now trading at lower rates, a report by Global Ratings Agency Moody's suggests crude prices are likely to go lower. Will the RBI's MPC take both aspects into account, and opt to maintain status quo in the next bi-monthly policy review? And, that happening, the RBI keep rates unchanged in the next policy review may not result in any major positive impact on real estate buyer sentiment.
The Indian Government, a few days ago, has begun an initiative which aims to get real estate 'back on track'. Union Housing and Urban Affairs Minister Hardeep Singh Puri convened a meeting earlier in July with stakeholders where several measures were discussed, including effective implementation of the RERA, to "revive" the real estate sector. The meeting discussed creation of a "stress assets fund" to complete stalled projects by providing last-mile funding. Real estate developers suggested reduction in the Goods and Services Tax (GST) to boost the real estate sector. Given this positive move on part of the Indian Government, the real estate industry hopes the Government comes up with initiatives decision that enhance buyer sentiment and give real estate a boost. Dr. Niranjan Hiranandani is Founder & CMD, Hiranandani Communities. He is President (Nation), National Real Estate Development Council (NAREDCO), which works under the aegis of Ministry of Housing & Urban Poverty Alleviation, Government of India.
Khushru Jijina- MD, Piramal Capital & Piramal Housing Finance
"Today's Monetary Policy statement underlines confidence in a strong economic recovery amidst high geopolitical risks. The raise in the policy rates to 6.5% whilst maintaining a neutral stance by the RBI was a prudent move, especially as the output gap narrows with rising economic momentum. Tighter output gap can stoke core inflation thus pushing overall inflation beyond RBI's comfort range.
Additionally, we also view that the new policy allowing co-origination of loans for priority sector lending by Scheduled Commercial banks and NBFCs as a positive move to further enhance credit availability to small businesses as well as affordable housing. We eagerly await the detailed guidelines."
Nikhil Gupta- Chief Economist, MOFSL
As per our expectations, the monetary policy committee (MPC) hiked policy rates by 25bp in its monetary policy meeting held today. The decision to hike rates was taken with 5-1 majority – Dr R Dholakia disapproved. Notwithstanding the government's decision to fix minimum support prices (MSPs) for all kharif crops at at-least 150% of the cost of production, the RBI has kept its FY19 inflation forecasts broadly unchanged. Real GDP growth forecasts are also retained at 7.4% for FY19.
Although the RBI highlighted multiple risks to inflation and growth, the risks to both forecasts are evenly balanced. We believe that both inflation and real GDP growth in FY19 will be lower than the RBI's forecasts. Further, as we move closer to the elections, the uncertainty will also increase. We don't expect further rate hikes in the remainder of FY19.
Surendra Hiranandani- Chairman & Managing Director, House of Hiranandani
The rate hike of 25 bps was on expected lines, but it is surprising that this is the second hike implemented by the Central Bank despite maintaining "neutral" stance. Inflation is expected to trend upwards and might surprise in the second half of the year owing to increase in MSP and higher government spending.
The hike will certainly impact credit growth and further delay the revival of the real estate sector. Construction activity had started to pick up slowly post the implementation of policy reforms, but the rise will hurt consumer sentiment. The sector was looking for some encouragement that would move the needle towards accelerated growth post RERA & GST. Interest rates and regulation will decide the long term success of the real estate sector in India.
Moses Harding John- CEO, India & East Africa, SBM Holdings Ltd
The expectation was balanced between rate pause and 25 bps rate hike, and MPC preference went in favour of rate hike, to have better grip on sticky inflation and to arrest INR weakness beyond 69.
RBI is seen to have weighed on external cues largely from Brent Crude resilience at lower end of $70-80, USD strength while DXY at lower end of 94.15-95.65, sudden spike in US 10Y Treasury yield from 2.80-2.85% to 2.95-3.0% and declining FPI flows from yield spread squeeze, making INR exchange rate not attractive to hold & accumulate India risk assets.
The way forward comfort for the stakeholders is from optimism on GDP growth, pegging it around 7.5% and not lifting the CPI risk beyond 5% despite impact from MSP & other domestic factors in play, while deriving output comfort from good monsoon across India.
All combined, optimism on macroeconomic fundamentals is retained, taking comfort from diluted headwinds from external sector, which ensured post policy price stability across asset classes, making it a kind of non-event.
NIFTY index is expected to be in consolidation mode at 11150-11500, Bank Nifty at 27000-28000, 10Y Bond 7.17% 2028 yield at 7.65-7.85% and USD/INR at 67.70-69.10. It is "all is well" post policy trade set up with confidence that the worst is behind, and expectation of extended rate pause through rest of 2018 & FY19.
Dhaval Kapadia- Director, Portfolio Specialist at Morningstar Investment Adviser India
In another pre-emptive move, RBI hiked the repo rate by 25 bps while retaining its neutral monetary policy stance. This was broadly in line with market expectations. The repo rate now stands at 6.50%, the reverse repo rate at 6.25%; and the Marginal Standing Facility (MSF) rate and Bank rate at 6.75%. The MPC reiterated its commitment to keep headline inflation close to 4 per cent on a durable basis.
RBI marginally revised its projection for CPI inflation to 4.8% for second half of 2018-19 and headline inflation for Q1 2019-20 is projected at 5%, with risks evenly balanced. In its previous policy meetings, RBI indicated risks pertaining to CPI projection are tilted to the upside. This has changed with onset of normal monsoon and clarity on impact of increase in MSPs for kharif crops. Factors that make the inflation outlook uncertain on the upside include elevated and volatile crude oil prices, and incremental increase in MSPs over the average increase in the past which was not factored in the June projection. Besides, any further fiscal slippage (both at central and state levels) from the budgeted estimates for 2018-19 may have a significant bearing on inflation outlook. Couple of factors that are expected to have favorable impact on inflation includes, normal monsoon which would help to keep food inflation under check and reduction of GST rates on several goods and services which will have direct moderating impact on headline inflation provided there is a pass-through to retail consumers.
RBI retained its GDP growth outlook at 7.4% for 2018-19 within a range of 7.5-7.6% in H1 and 7.3-7.4% H2, with risks evenly balanced and GDP growth for Q1:2019-20 is projected at 7.5%. Signs of improvement in credit off-take are signifying revival in manufacturing sector and new investment activity. Capacity utilization in the manufacturing sector continues to witness improvement with new orders received by companies last quarter saw a substantial growth over a year ago period, reflecting pick up in domestic demand. Recent pick up in domestic air passenger traffic, services PMI, auto sales is expected to boost consumption expenditure. However, major risk to growth outlook is rising global trade tensions which is gradually turning to currency war.
Impact on Economy
Over the last 6 to 12 months, borrowing costs for corporates, banks and other institutional borrowers have been rising with yields across the curve on instruments ranging from CPs, CDs, corporate bonds, T-bills and government bonds rising by 125 to 150bps probably on account of reduced appetite for corporate lending by banks. RBI's action to hike the repo rate by another 25 bps today might result in a marginal increase in lending rates for corporate and retail borrowers with a lag. CPI based headline inflation has been above 4% over the last few months and given RBI's primary objective of maintaining an inflation rate of close to 4%, this rate hike is targeted to bring inflation to targeted levels. Based on the pace of transmission of higher rates to borrowing costs, the growth recovery could be negatively impacted. Over the longer term, a fine balance between inflation & growth is desirable and would benefit the economy.