Xrbia Developers announces 50,000 affordable housing units in city centre locations across Mumbai and Pune in Q4, 2017. These new projects will be launched in Thane, Kandivali, Mira Road and Karjat in Mumbai whilst the projects in Pune will be launched at Balewadi, Dhanori and Market Yard.
These projects will demonstrate Xrbia's new city centre strategy, which will see the company progressively inject affordability into notoriously expensive real-estate markets. The apartments will be priced at 50 lacs for 1BHKs and 80 lacs for 2BHKs.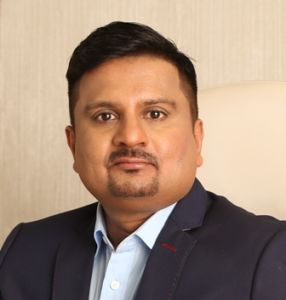 The 1BHKs will have a carpet area ranging from 180 to 230 sq. ft. and 2BHKs will be of 305 sq. ft. carpet area. The projects will progress across a span of 60 months. Additionally, under the Pradhan Mantri Awas Yojna (PMAY) scheme, eligible customers with a yearly income of up to 18 Lacs will be able to benefit from a government subsidy of up to 2.67 lacs.
Targeted to young professionals and millennials, Xrbia is responding to the demand for affordability and accessibility from the next generation of homeowners, who value convenience and efficiency over square footage. With Xrbia's efforts to satisfy society's need for greater space efficiency and reputation for delivering high quality projects within timelines, together the company hope to pioneer the trend of compact houses within city-centres.
Typical of Xrbia's developments, these new projects will provide end-to-end infrastructure for all residents such as gyms, swimming pools, open green spaces and recreational amenities thereby satisfying the growing demand for convenience. Meanwhile, Internet of Things Technology will power a customer portal, access, security and billing systems. The entire system operates on the SAP ERP system, a world-leading platform for business processes.
Rahul Nahar, Founder, Xrbia Developers Ltd. said, "Xrbia is currently undertaking many changes in the business strategy to become the most preferred affordable housing brand of the future. To meet our vision of delivering "100 future-ready cities by 2030", Xrbia is committed to invest in innovative technologies to provide smarter, more efficient, and sustainable cities to our customers. It is important for a real estate brand to focus not only on today's industry revolutions but also future needs of their customers'. Xrbia is committed to meet its customers' needs from inception and year on year we have been working intensively with this brand ambition." He said.
With its innovative construction technology, based on a hybrid of steel framing and concrete form work that produces homes at low cost within short timeframes, Xrbia has managed to slash build times to just six months.