Dippankar Halder has been a part of various large reputed organisations, holding positions many only dream of. From being a major force during the retail bloom in India to launching credible brands in the F&G segment, his true calling came with the launch of ALLDOX – an online application that helps you save and access documents anytime anytime. Team NewsBarons spoke with him on his new venture and future of online in India:
Tell us about ALLDOX, its features and current userbase.
We are a comprehensive, secure and easy tool for organising documents. One can Scan paper documents and upload, list and tag locations to original paper documents, Share, Signature, Nomination and more, Online & Off-line. ALLDOX is created for regular people, who are not so tech initiated. So we ensured that its' folder and tag based document organisation was really simple and quick.
AutoDox, its' pathbreaking upload feature lets you add your documents simply (and safely) by email forwarding, even to a specific folder.
You can add alerts to a bill to pay on time or to remember to renew a policy.
Documents are important assets, so ALLDOX lets you add nominees to manage them when you can't.
Anything and everything about organising documents ALLDOX has got it.
Other big piece in ALLDOX is security and privacy.  Personal documents are to be kept secure and private. All documents when uploaded on ALLDOX are stored encrypted  with AES256 in Amazon server and not even their our codes read into the content, not even for searching.
With two factor security, fingerprint access and more ALLDOX follows bank like security protocols that makes it akin to 'Electronic safe deposit vault'. For those not comfortable with cloud storage, ALLDOX has a category called 'Local only', for documents that stay local to the device, in safe manner.
A long answer to a short question, but to summarise ALLDOX intent is to be the 'Most trusted document organisation tool in the world'.  We are doing whatever it takes to get there and I am pleased where we are today.
We are solving a global problem of people not finding their documents when they need and we believe that it has a very large potential. So all these days we have been working very hard and patiently to make the product work. While I would like to keep our current numbers confidential at this point, but we can say that we are targeting to reach 4 million homes in next 12 month. And that we have a great response from US, Europe as well as from asian consumers.
We are present on iPhone/iPad, Android and web, so that users have seamless access to their documents.
As I said before we plan to acquire 4 millon users in the current year, primarily in US and Asian/South East Asian markets. There is a need for this solution and if we are able to a good job in converting this 'need' to 'want' for ALLDOX, we could be a 100mn user app. However we are looking at this journey one piece at a time.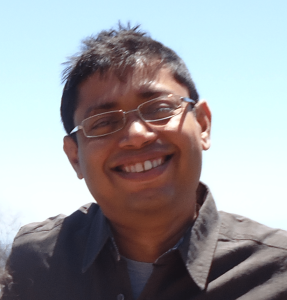 Given your background, why invest in ALLDOX and not Home delivery applications like ichefs, grofers etc
There are two main reasons. One, I wanted to make a difference to the lives of global consumers and ALLDOX gave me that straight way. Second, ALLDOX solves a real life problem of people loosing their peace of mind, money and time on searching for documents. ALLDOX can make a huge impact on people lives and as we move forward on digital documentation and digital identity it is going to be busier and more exciting. To me ALLDOX is a 'life changing journey' like no other.
Any plans to raise funds for ALLDOX
ALLDOX has been very fortunate to be supported by my friends and family including nine of my batchmates from B School (IIM Ahmedabad). We have not raised any institutional funding so far and will do that in this year, specially to support our growth plan and to build capabilites for the next part of the game.
With only 12% of internet accessibility across the country, what do you think the future holds for online apps
To me India has always surprised when it comes to technology adoption. I was part of the mobile revolution in mid nineties. If base of landline population was to be taken as a reference, we could have never imagined where mobile population has reached today. We are seeing smart phone population rising rapidly, internet penetration will follow. Apps give you power in your hand, it saves you time, the most precious resource for all of us. So future is exciting for all apps doing a great job there.
Any advice or piece of caution for the new entrepreneurs?
No one will understand your business more than you do. So follow your instinct. 'You are the captain of your soul'.
There is no dream run, a lot of hardwork and patience will get you there. Business has its' own cycle and you need to factor that in your plan, esp. your cashflows.
Build a good team early on, engaged and comfortable doing what they have not done before, and you will win.