Termed as 'Virtual Gold', Bitcoin has seen a sharp rise in its price from INR 25,000 at the start of the year to INR 65,000 at present. Sandeep Goenka, Co-founder and COO of India's biggest Bitcoin exchange – Zebpay, explains to Team NewsBarons the uniqueness of digital currency Bitcoins, its purchasing and trading modalities, its use in the digital world and how users in India are now looking at Bitcoins as an alternative investment.
NB: What are Bitcoins?
Sandeep: Bitcoin is a form of digital currency, created and held electronically. No one controls it. Bitcoins aren't printed, like Dollars or Euros. What makes it more unique is its free state, without any control buttons placed anywhere. Bitcoin is unlike traditional currencies. It is a currency, a payment network and an alternate investment. Since its inception in the year 2009, Bitcoins has seen a successful journey. No other currency or commodity has ever seen a spike as much as a Bitcoin. In 2016, Bitcoin prices have increased from Rs 25,000 in the beginning of the year to Rs 65,000 currently. It is considered as alternative investment and termed as "Virtual Gold" these days.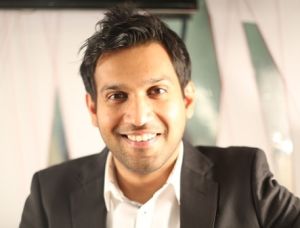 NB: People are trading Bitcoins. How can it be purchased and traded?
Sandeep: To buy/sell Bitcoins, you need exchanges like Zebpay. Exchanges allow users to buy, trade Bitcoins and transact further. Zebpay is India's biggest Bitcoin exchange. Zebpay enables Bitcoin transactions using the mobile number without any complexities. Zebpay is an app available for Android and iPhones. Using Zebpay, you can also store Bitcoins and send or receive Bitcoins. You can also top up airtime, data card and pay DTH bills using Bitcoins. Zebpay is like Paytm, powered by Bitcoins.
NB: How can Bitcoins be used in the real/digital world?
Sandeep: Bitcoin is a potential alternative investment. You can also use it for online shopping, airtime top up, paying bills and buying gift vouchers. Bitcoin is the most liquid investment you can have. You can sell Bitcoins at any Bitcoin exchange and get the rupees amount in your bank account within a couple of hours.
NB: What decides the value of the Bitcoins, understanding that there has been a surge in the prices on the backdrop of demonetisation in India and the weakening of the Chinese Yuan?
Sandeep: The value of a Bitcoin gets determined on Bitcoin exchanges worldwide. It is as same as value of any other commodity or stocks are determined between buyers and sellers. In regard with demonetization, we saw a temporary spike in interest since the announcement for a couple of days. Indian Bitcoin market is still growing every day at a frantic pace. It has less liquidity in comparison to US/UK markets. It is because of increased curiosity and demand, the prices goes up in any commodity market. Similar situation happened in the Indian market, where users were buying Bitcoins with premium pricing. However, our users and turnover have been growing exponentially even before demonetization. Interest in Bitcoins has surged more due to awareness than demonetization. We did Rs 100 crores turnover and added 50,000 users in November.
Bitcoin is gradually maturing as an asset class. It is now far less volatile to news, both positive and negative. The price has been on a gradual increase throughout this year. Unprecedented global events have increased its importance and adoption. India is a very small player in the global Bitcoin industry. So I doubt demonetization has had an impact on Bitcoin price globally. There are a lot of factors just than these for these price fluctuations.
China is the hub of largest local Bitcoin mining farms in the world. Any effect on their local currency Yuan will impact the demand of Bitcoin in China. Any devaluation of Yuan will create pressure on global supply and affect the price of Bitcoin to rally internationally.
NB: How secure is the system as earlier reports indicate Bitcoin thefts using mobile numbers?
Sandeep: The Bitcoin network is the most secure network in the world. What has happened is hacks on the end points, that is, user accounts. There have been few incidents of international exchanges being hacked earlier this year. Zebpay ensures complete security & privacy of user data and information of our users. We use the multisig hardware wallets to store Bitcoins. We are mobile based Bitcoin exchange, hence much safer than web based platforms. We have a team of security experts who works everyday to find better security solutions. We are working to target malicious activities and security threats quicker.
NB: How is the usage of Bitcoins faring in India?
Sandeep: Users in India are inclining towards Bitcoins as an alternative investment. We are witnessing a major surge in volumes of trade and user acquisition. Globally, Bitcoin exchanges do a trading volume of Rs 20-30,000 crores per day. In India, the trade volume for November has estimated at Rs 200 crores. At Zebpay, we have recently crossed Rs 500 crores turnover. We did more than Rs 100 crore of trade turnover in November. We are on target to achieve a turnover of Rs 1,000 crores this year. Zebpay app has crossed 250,000 downloads. We added 50,000 users in November. Our average transaction value is Rs 1.5 lacs. We have 2.5 lac users. These numbers are doubling every 3 months since we started. These stats represent the fair graph of current Bitcoin surge. We expect to it to fare even further and larger.
NB: You have received funding for your venture? Where will the investments be made?
Sandeep: In January 2016, we raised $1 million in pre series A funding round from angel investors. Currently we are aiming to raise another $4 million. We plan to use this funding to upgrade our servers. We also plan to invest in better security solutions to handle large trade volumes. Besides technology, we will deploy the funds for marketing and operations. We plan to expand further in major metro cities. We have grown from a team of 3 to a team size of 50 people with offices in Mumbai and Ahmedabad.