The loss of a close family member due to the lack of sufficient monitoring system outside the ICU inspired Dinesh Seemakurty and his college mate Michael Maylahn, both biomedical engineers from USC, to build a vital monitoring system specifically designed for the Indian market. They identified that only 25% of beds across hospitals in India were continuously monitored vis-a-vis 50-70% in mature markets.
Stasis has raised around $5 million dollars as seed fund from a host of investors like RTP-Healthcare, Techstars Ventures and WonderVC along with few angels in US & India. Team NewsBarons spoke with Dinesh Seemakurty, Co-founder and CEO at Stasis Labs about Stasis Monitoring System, growth potential for such medical devices and their future plans.
NB: Explain the working and key features of Stasis monitoring system?
Dinesh: The Stasis Monitoring System is a cloud-connected vitals monitoring system for patients outside the ICU.
It provides ICU-grade monitoring for vulnerable patients without the need for one-to-one nursing care by providing the right information to the right stakeholder to improve patient care.
The Monitor measures six key patient vitals for clinical decision making – heart rate, SPO2, three-lead ECG, respiratory rate, non-invasive BP, and temperature. Its colour-based icon display gives patients and nurses a quick visual readout of the patient's condition.
The Tablet collects and presents the data in a easy to interpret format. This enables clinical decision making based on historical patient vitals trends. Vitals are recorded every 5 minutes, providing ICU-grade long -term patient vitals trends that clinicians can now use to make informed decisions
The Cloud is the online portal where clinicians can access historical patient vitals trends remotely, without having to interact with resident staff or nurses to check up on their patients.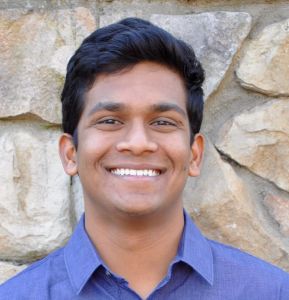 NB: How does one rely on the accuracy of the device?
Dinesh: Stasis was built in partnership with hospitals to ensure the safety and accuracy of the system. We have conducted an independent accuracy report provided by academic research hospital in the USA and we are on our pathway for FDA clearance. Our product is manufactured in an ISO13485 facility with the necessary quality control systems in place.
NB: Is the device available for across offline and online vendors. Please specify the cost and warranty on the product?
Dinesh: Device is only available with partnership with Stasis. Contracts are created in partnership with hospitals and their needs.
NB: How do you differentiate yourself from other similar service providers/device manufacturers?
Dinesh: Most vendors are focused on hardware devices. Stasis is focused on ensuring the right data gets to the right stakeholder. Our cloud connected system makes it easy for clinicians to treat more patients with less time.
NB: What is the estimated market size for such medical devices?
Dinesh: There are over 1.6M beds in India that can use our system and is growing every day.
NB: What is your current user base and geographical reach?
Dinesh: We are currently working with Narayana Healthcare and Cloudnine in Bangalore to provide them with ICU-grade monitoring for vulnerable patients without the need for one-to-one nursing care. We have top hospitals all across Bangalore preparing for our pilots. India is our primary market due to the strong need for improved patient care.
NB: What are the challenges that you face in this market?
Dinesh: Hospitals require a product that meets the needs of all the key stakeholders. Designing such a product that satisfies the need of patients, nurses, doctors, and administrators is the hardest challenge of the market.
NB: You have recently raised funds? Where do you plan to deploy these funds?
Dinesh: These new funds will allow Stasis to reach pan-India presence by the end of 2017 and scale us into Tier 2 and Tier 3 cities.