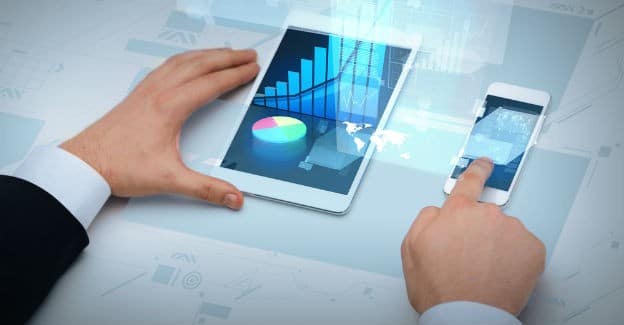 As the Head of Sales & Marketing with large conglomerates, Shivkumar Mani always had his ears grounded to understand consumer pain points and he has now transformed his learning's of over two decades into a solution providing platform that caters to both the Brands and the all powerful consumers.
AllEarsUp™ is a Smartphone based software application that alerts the Brand Owner at the instant that the consumer is experiencing a pain point while engaging with the brand.
At the same time, AllEarsUp™ empowers the consumers with the power to pinpoint their complaint/pain point to the Brand Owner.
Shivkumar Mani, Founder of AllEarsUp™ informs Team NewsBarons as to how one can have a quick chance to transform an irate customer into a lifetime customer from across varied sectors like Banks, Financial Institutions, Insurance, Airlines, Restaurants, Hotels & Resorts, Automotive Service Centre to name a few.
NB: Why would Consumers and Brands register with AllEarsUp
Shiv: From the Consumers standpoint, AllEarsUp provides them with a platform to report their complaints directly with the Brand custodian at the very point of experience rather than a delayed report through third party call centres, a defunct complaint book or at max report the incident on social network. Most of the tradition forms of registering complaints are time consuming process with unfulfilled promises and no closure.
Brand Custodians, on the other hand, are mostly unaware of numerous incidents that could have an adverse effect on their overall image. AllEarsUp provides brands with live complaints raised by users which give them an opportunity to perform service recovery before the "bad service experience story" either results in loss of image, loss of business or goes viral on social media.
AllEarsUp thus acts as a bridge between brands and consumers to create a new possibility and paradigm in customer engagement.
NB: What other services would AllEarsUp provide to Brands?
Shiv: AllEarsUp will also provide Analytics and pattern recognition data to enable them to cater more effectively with their target audience.
Many brand owners today come to incorrect assessment of customer satisfaction or dissatisfaction because fundamentally they are drawing inferences based on a very small slice of feedback from customers.
The large amount of customer complaints and grievances collected using AllEarsUp will be grouped into various categories for further analysis in order to provide valuable insights to brand owners with regard to their shortcomings in service delivery at the point of sale. Grouping of complaints and grievances, when analysed for context (in which the complaint is made) and sentimentality (assessing the language used by customers to complain), would generate a pattern that gives valuable clues to brand owners on specific systemic transformations to the way brand promise is fulfilled and service is delivered.
The fundamental premise upon which this argument isput forth is the conviction that a large majority (greater than 50%) of customers turn away from brands without using formal channels for letting their grievances known in the right quarters. This silent majority distorts the brand owner's view of customer engagement. It is also envisaged that the data generated fromAllEarsUp™ app will enable brands to relook at the way customer satisfaction is measured and understood.
AllEarsUp solves this problem of aggregation by breaking down complaints and grievances into specifics and flagging it, as they occur, to relevant brand managers and brand custodians for taking corrective action.
Analysis and pattern recognition data will help Brands to:
Establish one on one relationship with customers
Retain customers for lifetime
Ability to develop focused marketing efforts to win back dissatisfied customers.
Develop marketing programs and promotions based on both positive and negative feedback.
Develop customized and targeted marketing campaigns-   customised loyalty programs rather than one size fits all programs
NB: How will you differentiate AllEarsUp from similar service providing apps?
Shiv: AllEarsUp connects Consumers to Brand Custodians instantly. It provides the Brand owners with real time data and offers them an opportunity to provide possible real time solutions or create standard solutions based on the collective data for future course of action.
In comparison, other similar service apps do not provide real time solution and in most cases, consumers need to connect to agent/s who will in turn escalates the problem to brand owners and hope for a resolution.
NB: How does AllEarsUp help to create an online community?
Shiv: People with similar complaints can form a pressure group to raise an issue with the aim of resolving it rather than gaining popularity arising from it.
NB: When the firstAllEarsUp community tapers, how does one create the next community?
Shiv: Consumers interface with multiple brands within a category and across categories in the course of their lives. Communities can be created for specific categories at different points of time. Twitter hashtags can be leveraged for generating advocacy on consumer painpoints.
NB: How does AllEarsUp deliver lifetime value to brands and consumers?
Shiv: Consumers gain by getting their complaints resolved swiftly and effectively. Brands gain by having their reputation enhanced in the eyesof a growing band of consumers. Brands can leverage this growing reputation to create lifetime customer engagement.
NB: Post AllEarsUp adoption, how will the brand-customer engagement look like?
Shiv: Brands genuinely care for consumer feedback with a wish to resolve all possible issues. With traditional format, delayed reporting & access to complaints led to loss of image and business. AllEarsUp will help them monitor consumer feedback on 24×7 basis with real time information.
Consumers now have a powerful platform to resolve their complaints and engage on equal terms with brands.
NB: Why would disaggregation of complaints work better for brands and consumers?
Shiv: For consumers-
Speed of response and Early Resolution.
Loyalty programs customised for their specific needs.
For Brands-
Early Service recovery and long term customer engagement.
Higher employee satisfaction as they are empowered to take faster decisions on customer service complaints.
Higher customer satisfaction scores.
Lower cost of customer acquisition.
Long term brand value.
NB: What is the AllEarsUp roadmap over the years?
Shiv: AllEarsUp will focus on complaint capture at the "Moment of Truth" so as to flag consumer complaints to the right people at the right time. This will be a bottom up approach to build authenticity for the brand and establish credibility for the consumer.
Monetisation by way of:

Positive reviews given by customers through the app. Brands will generate tangible value, from using the app, in terms of praise from actual users who have experienced the brand's ability for service recovery.
A paid premium page for luxury brands (eg. Louis Vitton, BMW)
Gift coupons offered by brands directly to consumers.
Dynamic reconfiguration of predefined complaint list as defined by brand owners to gain specific inputs from actual users.

AllEarsUp will work exclusively with brands to do the following:

Randomised Control trials with their target customers for new product launches-using gamification.
Be a source of data mined insight reports on consumer behaviour.
Customer Experience Capacity building for brands with a target of lowering customer acquisition costs for brands and enhanced customer satisfaction scores.