The pre-owned smartphone market (2016) has been estimated to be around $14 billion globally and around $1.4 billion in India. Yibeal, incubated by IIM-Calcutta Innovation Park, built a platform to certify and facilitate the sales of pre-owned phones that faced three major issues of trust, inconvenience and price with first time buyers. Satanik Roy, Chief Product Officer and co-founder of Yibeal, explains to Team NewsBarons about his online model, the growing demand for pre-owned phones in India and about his rapid business scaling model that will create a network of micro-entrepreneurs under the brand Yibeal.
NB: Explain Yibeal's O2O working model?
Satanik: We decided to retain the classic online discovery model– for broader and more efficient reach. We moved the meeting point offline to a safe, neutral location; and added home pickup and delivery as premium options. We built a standardized, super-fast and easily scalable process to evaluate and certify pre-owned phones. We created industry-first warranty and insurance products for Yibeal certified phones. We partnered with leading brands to incentivize the seller to buy a new phone, once he sells his old one on Yibeal.
NB: What is the geographic reach of Yibeal?
Satanik: Yibeal has adopted Franchise model of growth for rapid scaling, creating a network of regional micro-entrepreneurs under its brand. Yibeal is scaling to over 100 regions including Metro-Cities, Semi-Urban and Rural India over next 6 months of its targeted scaling period.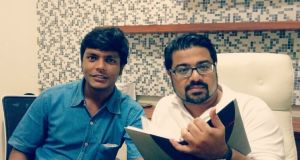 NB: What prompted the entry into the second hand smart phone unorganized market?
Satanik: As new phones are being launched at a faster pace and data getting less expensive, demand for pre-owned phones has skyrocketed. However, the second-hand mobile marketplace is fragmented – and transactions via online classifieds can be difficult/unsafe.
Yibeal stands for trust, convenience and price
We recognized pre-owned mobiles as one of the fastest growing CE markets. Mobile phones constitute 22%, the highest share amongst 'for-sale' listings in Classifieds.
Inspite of this, we found the following problems in the current structure:
• Trust deficit – The second-hand mobile marketplace is underserved plus fragmented – and transactions via online classifieds can be difficult and unsafe
• Inconvenience – At the same time, we saw declining sales across the board for brick-&-mortar mobile stores as they lost the new phones business to online retailers
• Price sensitivity – Established phone brands were suffering, as consumers opted to buy cheaper new phones to offset the cost of a shrinking purchase cycle
We saw an opportunity to solve all three big issues, by bringing them together!
NB: How do you compete with other online platforms that deal with sales of used phones?
Satanik: Most methods of buying pre-owned phones today has significant trust deficit. Yibeal:
1. Lets buyers discover sellers online, and then transact offline at local Yibeal centers or direct-to-home
2. Provides warranty coverage
3. Brands phone retailers' under a franchisee ecosystem– faster/stickier growth on variable cost mode
Unlike typical online classifieds that depend on ad revenue, Yibeal earns from:
a) Processing fees on every transaction
b) Margin on warranty
c) Commissions on new phones sold
d) Premium charges
NB: What is the revenue model of Yibeal?
Satanik: Yibeal has the following revenue models:
• Advertisements and App installs
• Transaction fees
• Margin on warranty/ insurance
• Premium for home delivery
• Sales commission from new phone sales
• Yibeal center franchise
NB: How is the acceptance of used phones in the non-metro cities?
Satanik: Digital and Cashless Economy is a new way of life after demonetization. Yibeal is making it possible in sub-urban/rural places to own durable Premium Feature Phone at the price of a cheap Chinese phone which are available in local markets. Yibeal has made the possibility to realize and feel quality service of the valuable technology with certified warranty for peace of mind.
NB: What is the demand from Tier II and rural areas for smart phones?
Satanik: According to the latest report from IDC, 25 major tier 2 and 3 cities currently make up around 21.3 percent of the Indian pre-owned (second-hand) smartphone market. The "Monthly City Level Smartphone Tracker" report stated that most of the demand in smaller cities is for 3G models, but with increasing 4G smartphone portfolio across all brands. The latest Ericsson Consumer Lab report states that with availability of high feature smartphone at budgeted prices offered by pre-owned players, the adoption of mobile internet within the lower socioeconomic segment has increased over the last two years, from 38 percent in 2013 to 45 percent in 2015.
NB: What is the range at which people are comfortable spending on used smart phones?
Satanik: According to a report published by Statista, people in India are comfortable to spend between Rs. 2500-3500 for feature smart-phones and between Rs. 8000-10000 for high end Premium phones.
NB: Have you received any funding yet?
Satanik: Yibeal has been incubated by IIM-Calcutta Innovation Park and has received Technology Funding from Microsoft through their BizSpark initiative utilizing for Product scale and Franchise Growth.
Yibeal is India's first Online to Offline Classifieds play and World's first C2B Classifieds. Honoured as 'Outstanding Startup in East by Calcutta Angels Startup East Summit 2016′, Honoured as 'Top Emerging Startup' by Indian Chamber of Commerce Startup Launchpad 2016. Nominated by NASSCOM in 'Product Conclave Bangalore 2016' and 'GMIC Bangalore 2016' and incubated by IIM- Calcutta Innovation Park. Yibeal has also received technological investment from Microsoft through 'Bizpspark program Initiative'.