There are numerous apps across platforms and even more number of articles on apps that suggest the TOP apps one should have, aiming blindly to convince us of their utility factors.
Irrespective of the numerous apps and articles on them, we too decided to list few apps, apps which actually help you:
Save money
Provide service convenience
Help get organised
Provide 24×7 services
We call them 'Life Convenience apps'. You can thank us later.
OK Sir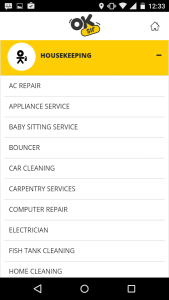 OK Sir is a unique platform that provides its customers with over 150 services across categories like Daily errands (Peon services, Religious services), Housekeeping (Electrician, AC maintenance & repair, Baby sitters, Home cleaners, Painters, Laundry, Pest control), Finance & Legal (Finance Consultant, Government Formalities, Loans),  Professional Services ( Choreographer, Photographer, SEO, Web Designing, Parlour), Tutors (Computer, Dance, Fitness, Language, Music), Events (Band, Florist) and Healthcare ( Ambulance, Baby Massage, Health Check-ups, Nurse, Physiotherapist).
Emergency Services: Services like Ambulance, Key Making and Electrician are available on a 24×7 platform.
USP: Skilled/Trained workers
Standard pricing
No monetary transaction with the workers, 24×7 services
Money back guarantee if service delivered is not satisfactory.
Money saver: All services are priced below the market rates
Safety & Security: All Ok Sir workers are registered and undergo a thorough police verification process and Background Check.
Download: available on both iOS and Android platforms
Locations: Service currently available across Mumbai, Pune, Delhi and Bengaluru with 13 locations expansion plan.
Website: www.oksir.com
ALLDOX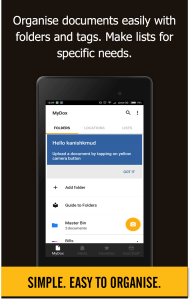 ALLDOX is an app that helps you organise and save all important documents like your passports, Education certificates and transcripts or mark sheets, Prescriptions, test reports and other medical records, Employment records like pay stubs, appointment letters, Proof of Investments, Insurance policies, Mortgages, Bank statements, Tax returns, Receipts, warranties and manuals for appliance you buy, utility bills, travel expense receipts and so on.
How does it work: ALLDOX has a folder based storing system that lets you organise your documents easily. It not only helps you manage your digital documents, but also helps you to remember where you have kept the original copies. ALLDOX has a scanning feature and you can also upload by email.
USP: ALLDOX is Comprehensive –  Scan, Safe-keep, Find Original Paper Documents, Share, Signature, Nomination and more, Online & Off-line. Its' folder and tag based document organisation is simple and quick. AutoDox, its' path breaking upload feature lets you add your documents simply (and safely) by email forwarding, even to a specific folder.  You can add alerts to a bill to pay on time or to remember to renew a policy. Documents are important assets, so ALLDOX lets you add nominees to manage them when you can't. Its' a Smart and Secure document bank. Each user has a personal encryption key and all documents are encrypted with AES 256 encryptions. You can also code lock your folders with asynchronous encryption and make them more private. No content based search, so your documents are for your eyes only.
Comes with a lifetime FREE account with 1 GB space, that's nearly 5000 standard copy documents.
Information Security: Vital documents are to be kept secure and private. All documents when uploaded on ALLDOX are stored encrypted in Amazon server and not even their own codes read into the content, not even for searching. ALLDOX follows bank like security protocols that makes it akin to 'Electronic safe deposit vault'.
For those not comfortable with cloud storage, ALLDOX has a category called 'Local only', for documents that stay local to the device, in safe manner.
Download: available on both iOS and Android platforms
Locations: Global
Website: www.alldox.com
Davaaii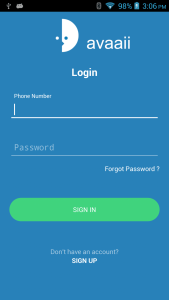 A fast delivery and smart saving platform, Davaaii is one well designed and effective app that helps you secure all your medicines at flat 15% discount compared to your local chemist with home delivery assurance of under 3 hours.
How does it work: Davaaii app users can place their order and for regular users, there is a repository saving their prescription for future usage or reminder. Any order placed using the app gets a flat 15% discount and home delivery within 3 hours of order placement.
USP: Huge savings for people who are under continuous medication. Home delivery for all medications, a boon for senior citizens.
Safety: All delivery personal are verified with proper background checks and police verification.
Download: available on android platform
Location: presently in Mumbai with immediate expansion plans
Website: www.davaaii.com