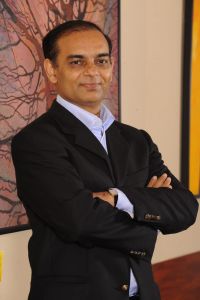 Motilal Oswal – CMD, MOFSL   
RBI Governor in his maiden policy had a very tricky decision to make, to cut the interest rate to pave the way for the growth or to hold the temptation ahead of US FED rate hike.
After demonetization, it was imperative for the RBI to take a call on the interest rates. As demonetization has resulted into some disruption in the industry and derailment of demand in the short run. Rate reduction would have helped Industry to bring back the demand momentum thru artificial liquidity. This rate reduction would have paved the way for the quicker recovery from the slow down impact of Demonetization.
Governor has taken the call to hold the temptation ahead of FED meeting. By not increasing the rate RBI Governor is looking more extrovert and is concerned about the international volatility. One of the reason of not reducing Interest rate could be possibility of FED increasing the rate in the next week's meeting. If the rate hike in US happens then that will increase the probability of flows moving away from EM and into US treasury. With the reduction of domestic interest rates there would be additional outflow from Domestic debt as the gap between risk adjusted return in domestic debt vs US treasury reduces substantially.
This is a good tactical call as this will still leave a chance with RBI Governor to see how the global economy reacts to FED move and then take a call on domestic Interest rates.
While street was expecting a rate cut, Nifty and Bank Nifty reacted sharply on the downside to have recovered quite a bit almost immediately. Nifty is trading at such a level where down side risk is limited and street seems to have taken a change in economy in its stride. Nifty may not fall much from here and every knee jerk negative reaction should be used to add the equity allocation.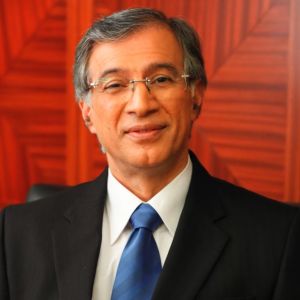 Niranjan Hiranandani – CMD Hiranandani Communities and Founder-President, NAREDCO (West).
The RBI policy review did not see any rate cuts, which is 'disappointing. For home seekers, a rate cut would have resulted in lower EMIs, in turn it would have lifted sentiments and created positivity in residential real estate.
The Indian economy is facing a possibility, that growth may be impacted due to the cash crunch following the demonetization move, given this scenario; a rate cut would have been welcome.
The Reserve Bank of India (RBI) Governor Urjit Patel, in the monetary policy review, said that the main repo interest rate remained unchanged at 6.25 per cent 'to keep inflation in check'. The RBI also gave banks a 'liquidity boost' by withdrawing the 100 per cent incremental cash reserve ratio (CRR) requirement which was imposed on November 26.
Reduction in the repo rate would have lead to lower loan rates for companies and individuals, which would have helped revive private investments, given that the scenario is one where short-term growth will most likely be impacted. The positive aspect is that lending rates may come down as a result of withdrawal of the additional cash reserve ratio requirement, which will bring down the cost of funds for banks.
The RBI move signals a long-term game plan, where it is targeting inflation rather than taking measures to address the short-term impact on GDP due to the scrapping of high value notes. The impact on home loans would also have been positive for real estate, and we look forward to the next such rate cut by the RBI.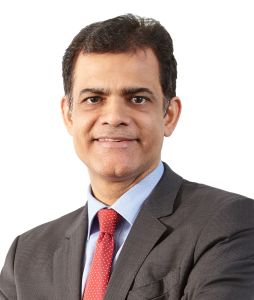 Anuj Puri – Chairman & Country Head, JLL India.
Contrary to a wider perception that the policy rate will be cut by at least 25 basis points, India's RBI has kept the repo rate unchanged at 6.25%. However, growth outlook for the current fiscal year 2016-17 has been lowered sharply from 7.6% y/y projected earlier to 7.1% y/y at the moment.
For the real estate sector, which is currently reeling under pressure from the recently-announced demonetization of high-value currency notes, a rate cut could have definitely allayed fears of a near-term loss of momentum. That said, even before the RBI's announcement of its policy rates today, some banks have gone ahead and announced interest rate cuts on the back of improved liquidity in the system. This gives a lot of emphasis on the fact that the demand for mid-segment housing will continue to remain strong, since the salaried class predominantly uses bank loans to finance their home purchases.
Near-term disruptions in cash-sensitive sectors such as retail, hotels and restaurants are going to transiently impact demand for commercial space, although with fresh supply of cash these problems will cease to exist. However, if house prices are affected because of weak sentiment, overall consumption could witness an impact through the wealth effect, the possibility of which is uncertain at the moment.
What could offer the real estate community some respite is if the policy committee would continue to remain accommodative and act positively on any opportunity available for rate cuts as soon as they arise going forward.