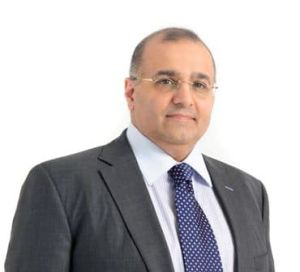 Undoubtedly a historic and landmark Union budget presentation by the Hon. FM combining several firsts –with the change in the age old conventions of date, the merging of the Railway Budget with the Union budget, dropping the distinction between planned and non-planned expenditure for the first time, makes it truly unique. Additionally, I believe this was the least volatile budget with very little impact on the market indices that remained fairly flat without any movement for about 2 hours! A first also with the affordable housing sector gaining infrastructure status.
On the whole we believe, it's an extremely well-balanced and a progressive budget based on the vision of Transform, Energise and Clean [TEC] India with strong focus and clarity on key themes of rural India and farmers, youth and employment, development of underprivileged, prudent fiscal management, housing and real estate, taxation and infrastructure.
The Infrastructure status given to affordable housing will has been a long-pending demand by the real estate sector that will provide a boost in volume of construction activity across the country. This is a strong catalyst to meet the objectives of Housing to All by 2022 and will assist DHFL significantly to augment our outreach. Credit off-take towards affordable segment of housing will augment supply especially for both stake holders – the first home buyer and developer — who will now have access to cheaper funding. Several strong steps through Increased allocation of Rs 23,000 crore for PM Awas Yojana, the extension of Affordable Housing Programme to 5 years, benefit to be based on carpet area instead of built-up area, NHB (National Housing Board) to refinance loans worth Rs 20,000 crore, proposal to complete 1 Crore houses by 2019 for the homeless and those living in mud houses – all indicate a very strong emphasis on the housing and real estate sector and an acknowledgement of the huge scarcity of affordable homes, focus on people at the bottom of the pyramid and importantly the role of the Real estate sector to domestic economic growth. The government's focus on affordable housing will definitely help making the term more acceptable to developers, who are now not only entering this segment with confidence but also talking about it openly. There is now considerable goodwill attached to such a move, and affordable housing obviously makes very distinguished business sense.
The focus on rural, agricultural and social sectors that includes education and skill development are thoughts and initiatives in the right direction and need to be lauded. The Government's initiative to continue efforts towards a Skilled India and better employability through the innovation fund will be created for secondary education, youth education and commitment to structural reforms in medical education will definitely create a deep impact on domestic social and economic growth and India's perception even globally. These initiatives will strengthen entrepreneurial and academic talent among Indian youth and create better opportunities.
The budget also had a strong infrastructure flavour with the focus on real estate, rural and urban housing thrust, encouraging insurance companies to mandate higher investment in housing, a focus on irrigation and dairy sectors – are clear indicators of strengthening the domestic economy. The agricultural sector is expected to grow at 4.1 per cent this fiscal and they have been lent the necessary support for true development to take place through the larger target for agri credit of Rs. 10 lakh crore this year, the Fasal Bima Yojana coverage increased by 40% and the micro irrigation fund – all of which are extremely well timed and expected to strengthen the agri economy.
India has already taken an active step towards digitisation. There was also an expected and strong emphasis on digital literacy and encouragement to adopt the digital way of life through e-market platforms.
The other encouraging thing to notice in the budgetary announcements was the continuing thrust on the infrastructure sector. The allocation of Rs. 1 lakh 31,000 crore towards the enhancement of the roads, waterways, aviation and railways sectors comes as another big positive. It was heartening to note that the Government has a long term vision and is looking at the all-round development of the infrastructure sector by looking at the development of the roads, ports and railways and civil aviation on the one hand and invigorating natural resources, power to augment its potential over the next couple of decades.
We also look at this Budget as one which has been quite responsible on the deficit and borrowings, with the deficit target of 3.2% — much in line with expectations. Coupled with fall in crude prices which is a major input cost in our system, we can surely believe that inflation is set to remain moderate. The global spotlight is already on India and through the government's stance to make India a more attractive destination through actions as a proposal to amend FDI policies, enhance transparency in political funding, totally clamp down on black money generation, I believe we are able to send very strong signals to the global economy that the best of India is yet to be unearthed and that as an economy, India continues to be a sought after trade destination.