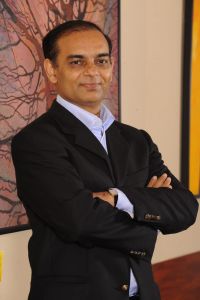 This budget has come on the back of looming risks from global markets such as increasing rates and diminished capital flows on account of the Trump policies. It has been a very clinical effort to contain fiscal deficit at 3.2%, increased focus on rural, affordable housing and infrastructure spending. This display of efficiency in spending and ability to reiterate fiscal prudence would enable to deepen the country's fundamental strength vis-à-vis our peer group.
Looking specifically at Capital Markets, they will breathe a sigh of relief with no negative implications on Long term capital gains and the tenure for classification of the same. The focus on doubling farm incomes and increased spends on infrastructure as well as housing augurs well for an earnings recovery later in FY18. With fiscal deficit contained at 3.2%, yields will continue to be low and interest rates should be benign. This sets a stage for increased consumption across sections of the market.
We believe this budget is a continuation of the reforms and the changes this govt. has been trying to bring to the fiscal process. This is likely to hasten the journey towards increasing the tax to GDP ratio, widen the tax net which will provide more funding for capital spending and allocations to sections of the society which are under privileged. If tax compliance goes up it will set the stage for reduced corporate taxes as well. Given the low interest rate regime and better prospects for earnings recovery; equities continue to the most attractive asset class for wealth creation.